Improved Job Creation Process Makes Using Structured Interviewing Easier!
When it comes to identifying the right person for the job and your organization, you need a clear, objective understanding of who they really are – their abilities and aptitudes, their behavioral attributes, preferences and competencies, and their skills, knowledge, and experience.
Criteria is continuously building more products and features, such as Video Interviewing, to help you understand your candidates. Interviews have always been a crucial part of the recruitment process, and with the events of the past few years, video interviews have exploded in popularity.
We recommend using both assessments and video interviewing, because the more objective and accurate data you have about people, the more robust your talent decisions will be.
Historically, jobs could only be created by choosing assessments but we want to give you more flexibility to chose the evaluation tools that suit your needs. We are thrilled to announce that we have remodeled the job creation process so you can add and configure just an assessment, just a video interview, or both, when you first create your job.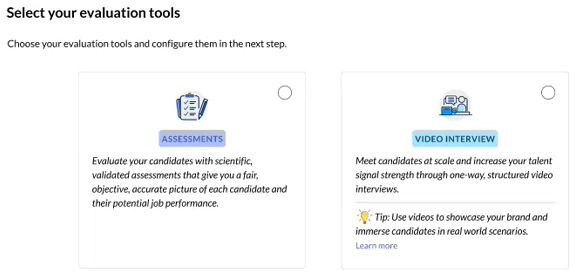 If you want to add or remove something after you've created your job, don't worry, you can still do so from the job settings page. We've also surfaced the most relevant information video interview settings: the interview template used and the evaluators assigned, to further streamline the job creation process.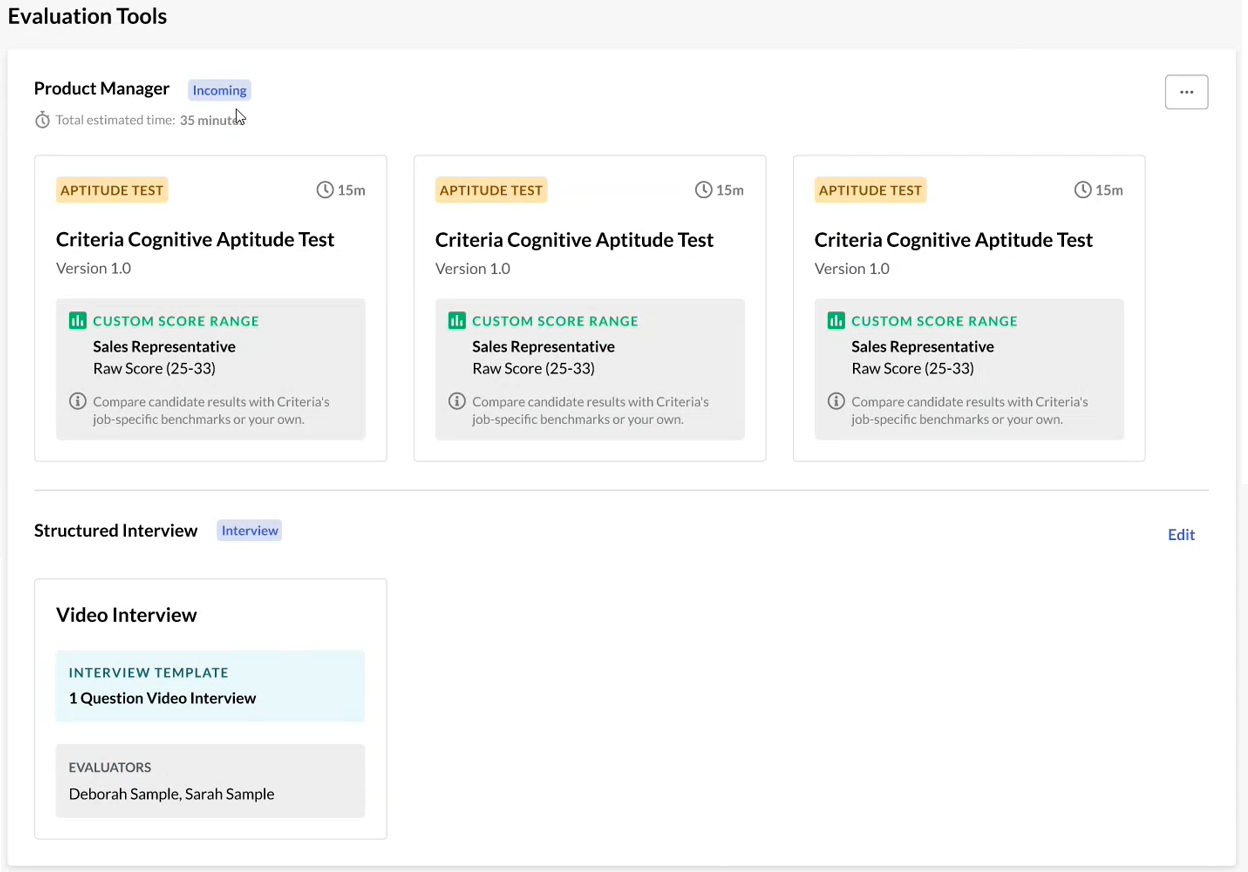 Want to learn more? Click here to view our How To Guide on creating a job in your Criteria account.  
---
---