TestMaker Tests
Want a custom test that assesses whether your candidates have the skills you need? Create a skills test using TestMaker!
To create a TestMaker test in your Criteria account, click Manage and select "TestMaker Tests" from the list.
There are two options for TestMaker tests:
TestMaker Test
TestMaker Typing Test.
Typing Test
Although we have a couple of typing tests available in the Criteria platform, you may want to create one that uses text that is relevant to your organization. For example, if you are hiring for a position that requires experience in recording medical terminology, a typing test that includes medical terminology in the text can be helpful in the recruitment process.
Click Create TestMaker Test and select "TestMaker Typing Test".

Add the details for the test and click Save. The Test Description can only be seen by users in your Criteria account. Any information you want candidates to see should be added to the "Instructions for candidates" field.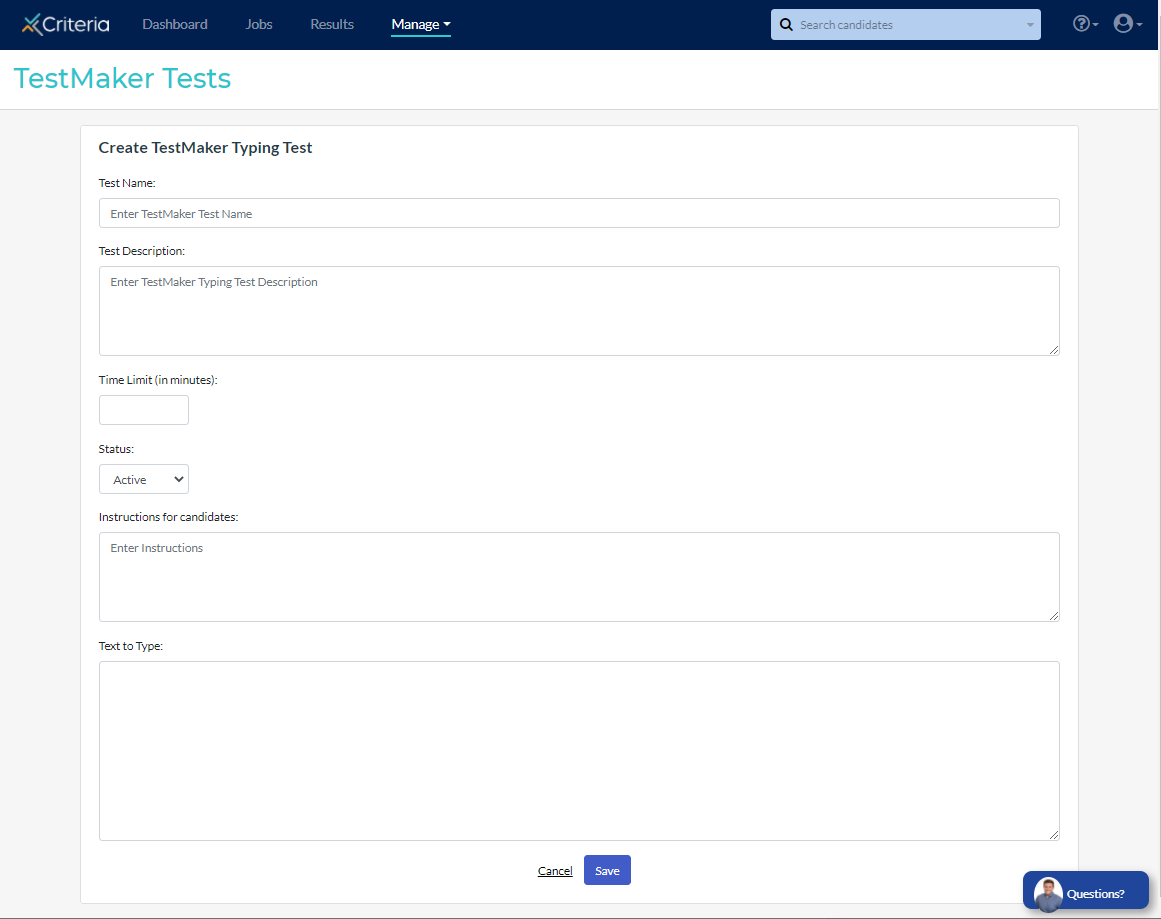 TestMaker Test
To create a different type of test, click Create TestMaker Test and select "TestMaker Test".
1. Add the details for the test and click "Proceed to add questions". You may choose to give the candidate an overall time to complete the test, a set time per question or provide an estimate of how long the test should take.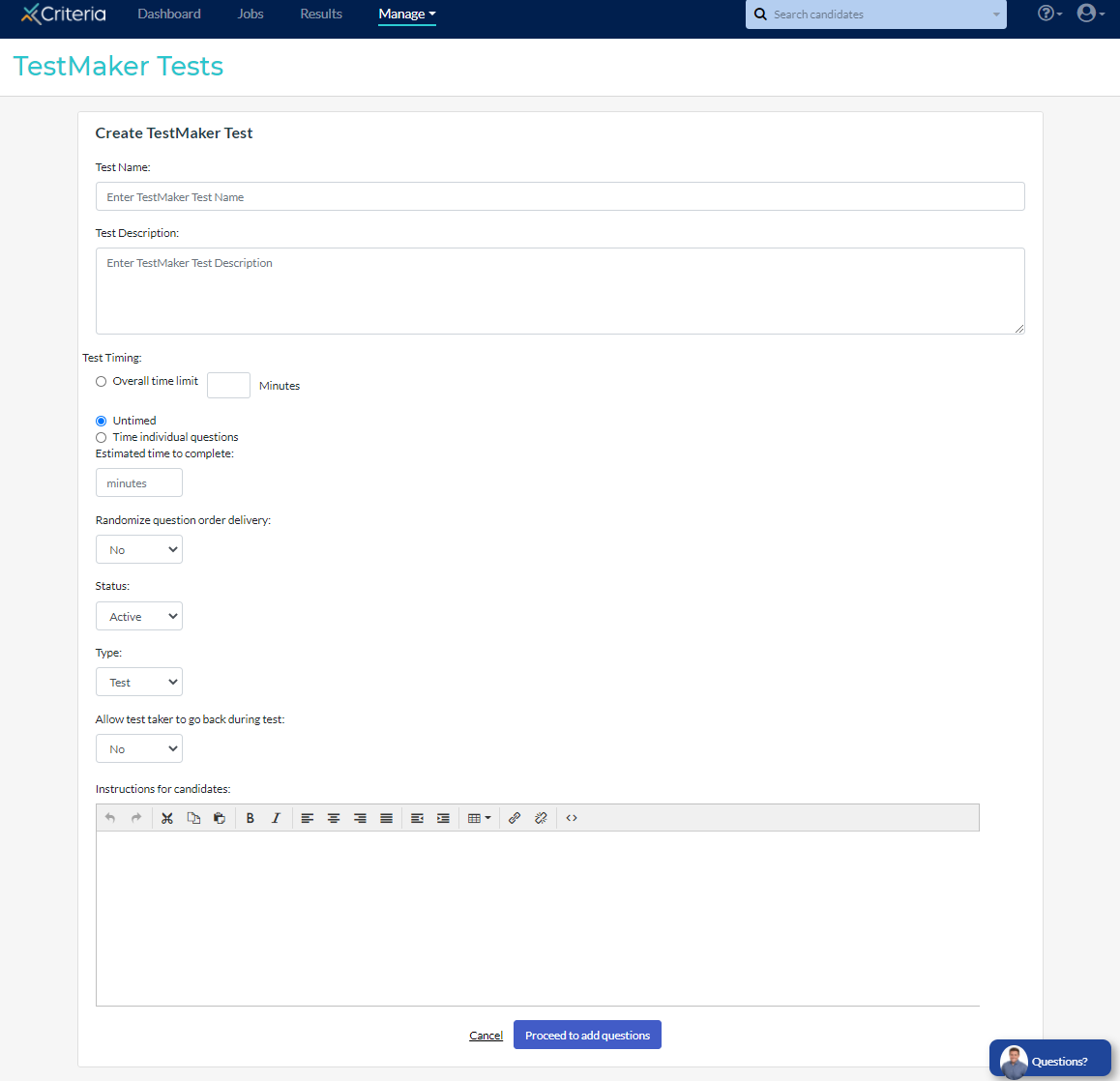 2. Add questions to your test. These can be:
Multiple Choice
True/False
Yes/No
Essay/Open Ended
Check All That Apply
You can include images and links to documents or other sites in your question. This might include images of equipment or from software programs that are used in your industry.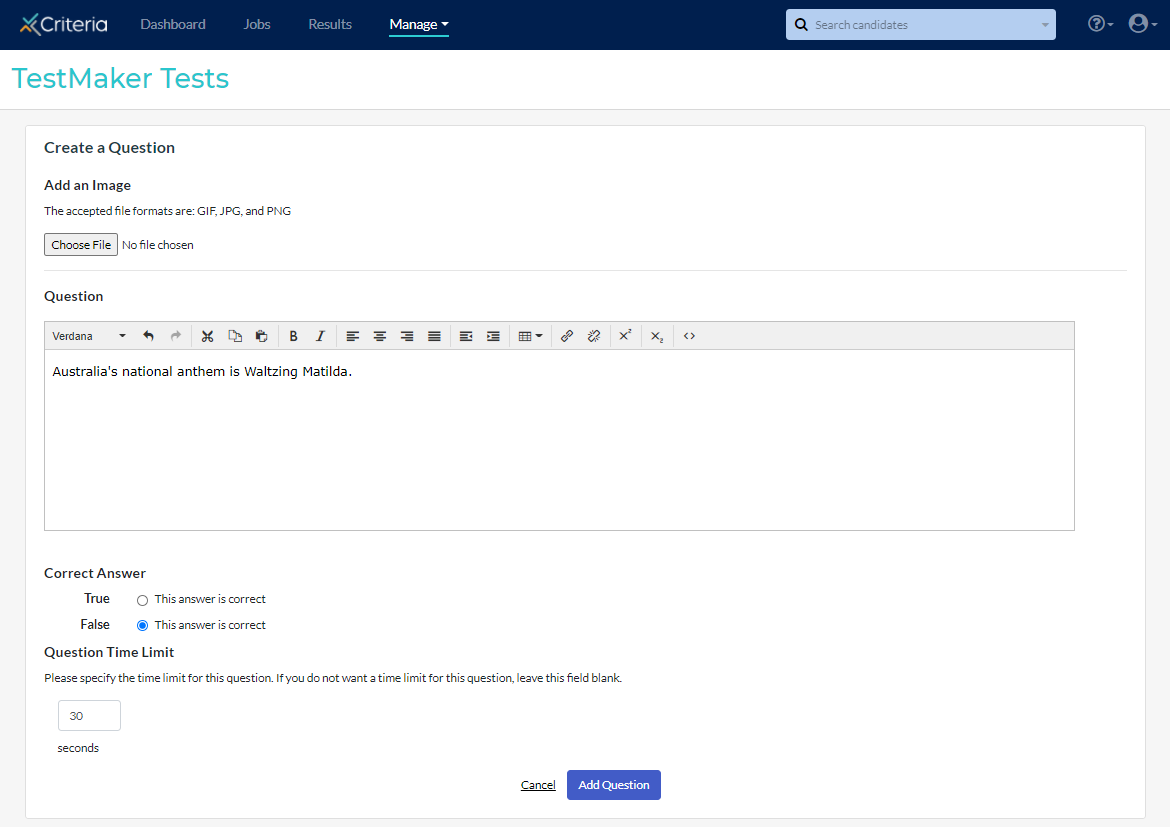 3. Use the hamburger icon to drag and drop your questions to move them around. Candidates will be presented the questions in the order listed, unless you have selected to randomize the question order delivery.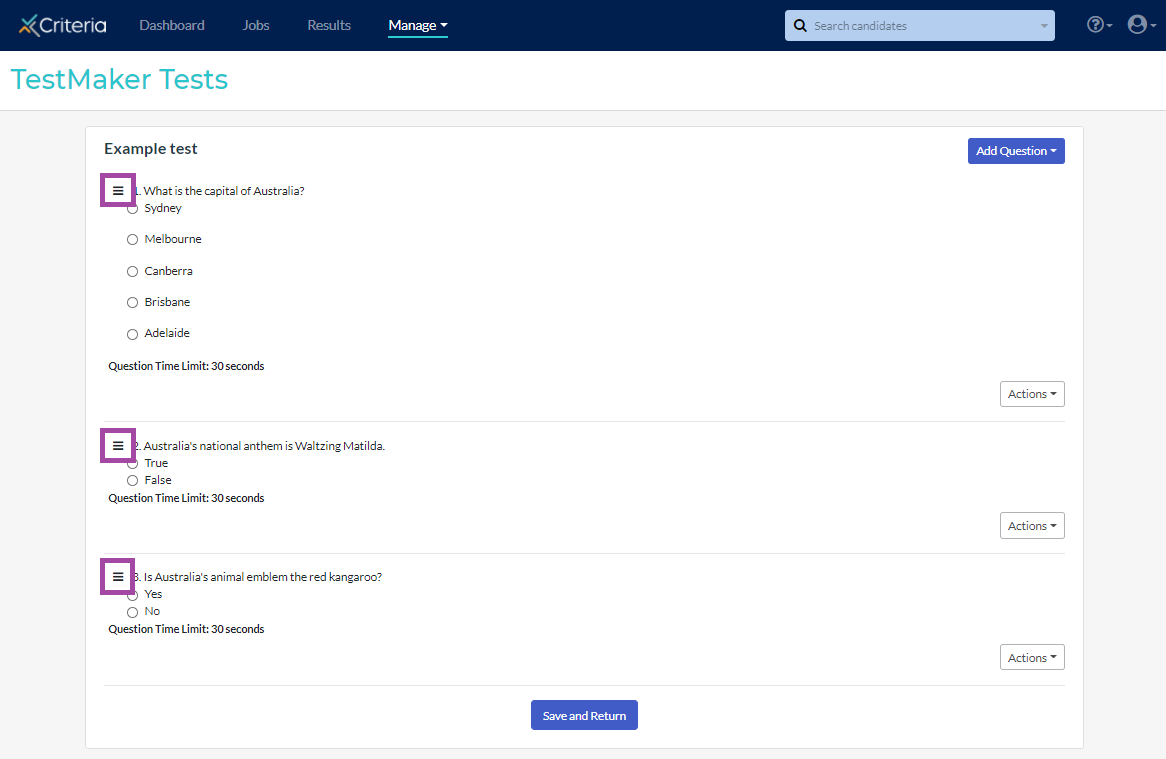 4. Click "Save and Return" to be redirected to the TestMaker Tests page. Your test has been created; it can now be added to a test battery for candidates to be invited to complete.
Things to consider
Once you have started inviting candidates to complete the TestMaker test, we do not recommend making any changes to the content of the test. This may cause problems for candidates completing the test and for reporting the results. Instead, click … More Actions and select "Copy" to create a new test that you can update and send out to candidates.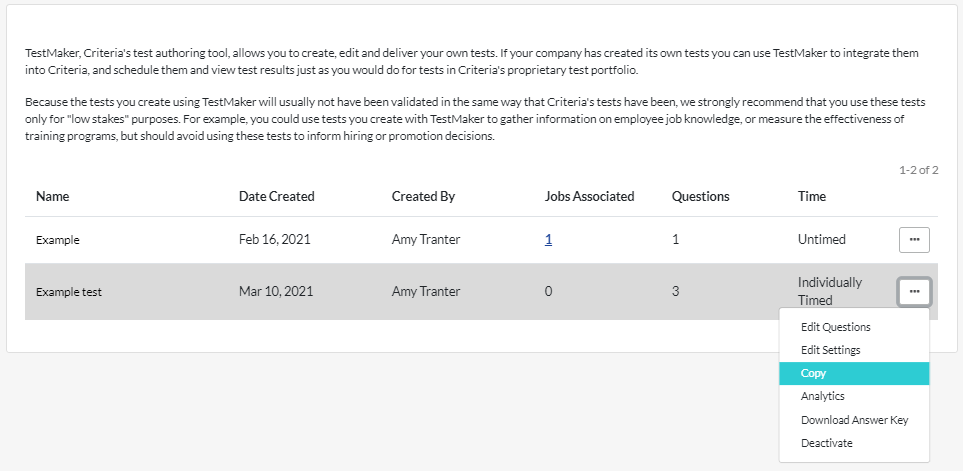 Click here to learn how to use TestMaker to complete tasks in other areas of your recruitment process.
Additional Resources
| | |
| --- | --- |
| | Get an overview of TestMaker Tests. |
---
---