Tips for Creating Great TestMaker Tests
TestMaker is a great tool for creating skills tests that assess your candidate's learned knowledge in topics that are important to your organization and to the role your new hire will fulfill. You can also use TestMaker to create surveys that collect information, such as feedback about your new hires' onboarding experience.
Here we have compiled some suggestions, tips and examples for using TestMaker in your recruitment and HR processes.
Suggested uses
Recruitment
During the recruitment process, you can use skills tests to assess whether a candidate has the skills needed to complete the tasks required of their new position. This might include industry knowledge, such as:
Emergency services: local fire codes or emergency codes, standard procedures, use of specialized equipment.
Manufacturing: advanced mechanical questions, questions about specific machinery.
Mathematical: taking measurements, using fractions.
Health and safety: local regulations, standard procedures.
Accounting: local regulations, advanced Excel questions, common practices, questions about accounting software.
Typing tests: medical terminology, paralegal text, call center transcript.
Software: using specific software programs, writing computer code and scripts, different programming languages.
Work samples: writing samples, proofreading.
Customer support: call center scenarios, placing sales orders, complaints handling.
Post-hire
Once you have hired your new team members, TestMaker can be used to facilitate the on-boarding process and ongoing employee management. Here are a few examples:
Review and acknowledge company policies.
Post-training quiz to check understanding of on-boarding requirements.
Performance review and supervisor review forms.
Quizzes for ongoing training, such as safety training.
Employee engagement survey.
Exit interview for departing employees.
Here at Criteria we have also found some creative uses for TestMaker, such as:
Which book to read next for the monthly book club.
Scheduling company events and deciding where to hold holiday festivities.
Content considerations
Please take the following into account when creating TestMaker questions.
Comply with data collection requirements
The content you create needs to be consistent with your country's regulations around data collection requirements. Some types of questions may not be permitted. For example:
Requesting a candidate's Medicare number, copy of drivers license, passport, a personal photo or any other highly sensitive personal data.
Questions around protected groups.
Questions relating to marital status, religious affiliation and so on.
Ensure your content is appropriate
Some types of questions are not a good fit for TestMaker. Here are some examples:
Recreating another company's copyrighted test or using text from another source without their approval.
Creating aptitude or personality tests. Criteria has a large number of scientifically validated tests to choose from, whereas tests created in TestMaker are not validated. TestMaker is best suited to evaluating a candidate's acquired skills on a specific topic. We recommend using one of our proprietary tests in conjunction with your own skills test to assess your candidates' suitability for a role with your organization.
Typing tests that require formatting. The TestMaker Typing Tests are best suited to blocks of text, rather than formatted text such as a list of addresses.
The maximum typing test time limit is 5 minutes; however we recommend keeping the test under this unless the role requires typing stamina. Since few jobs these days involve prolonged periods of typing, a shorter test can measure the candidate's typing accuracy without leading to typing fatigue.
Collecting sensitive information in a survey
If you're creating a survey that asks sensitive questions, your employees may feel uncomfortable providing genuine responses if these can be attributed directly to them. To resolve this problem, you can turn off the collection of PII (Personally Identifiable Information) while you create the invitations for your employees. Once the anonymous records have been created in the job, you can turn this feature back on to continue collecting candidate information for your regular recruitment processes. This will not affect the generic records that have been created: when your employees click on the link to fill out their survey, the system will not ask them to identify themselves.
Example questions
Here are some examples to illustrate how you can make your TestMaker test more interesting for your candidates to complete.
Include a process diagram in your question.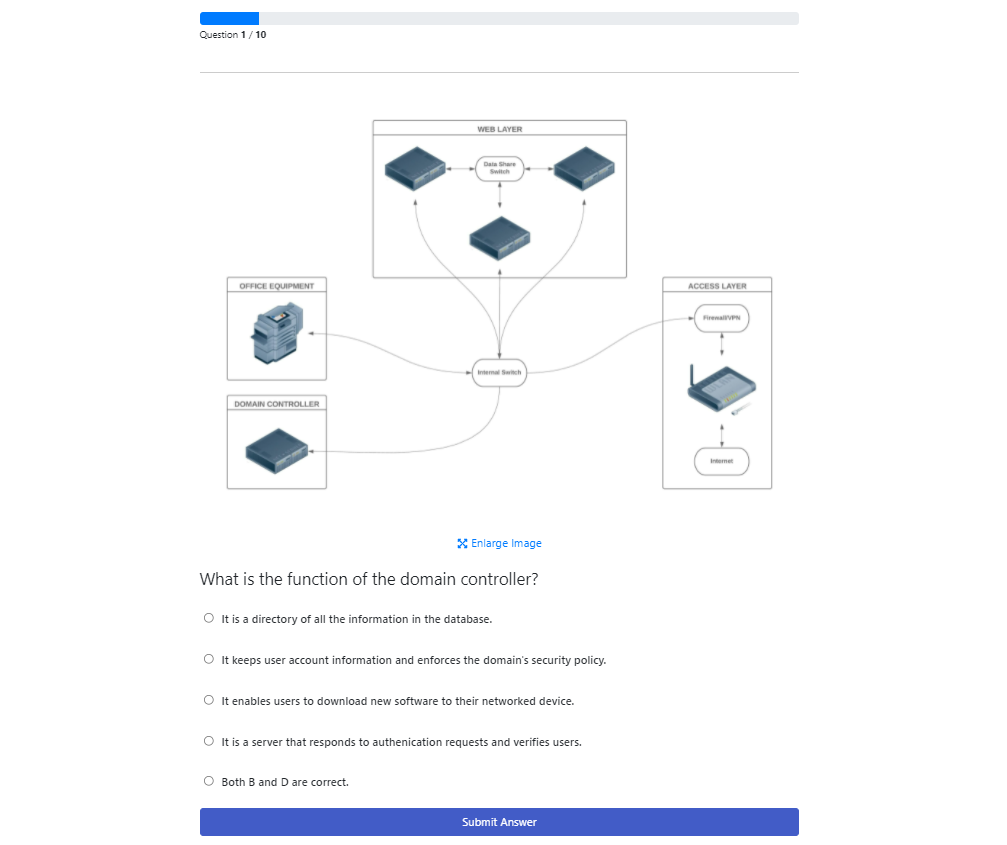 Ask candidates a question about an image you've attached.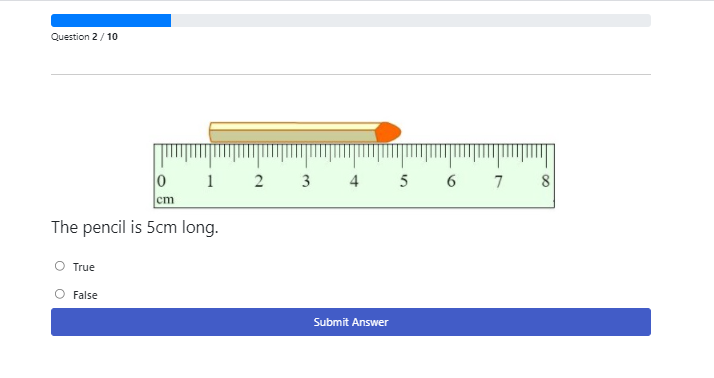 Use the standard question types to ask questions in a different way, such as "fill in the blank" questions.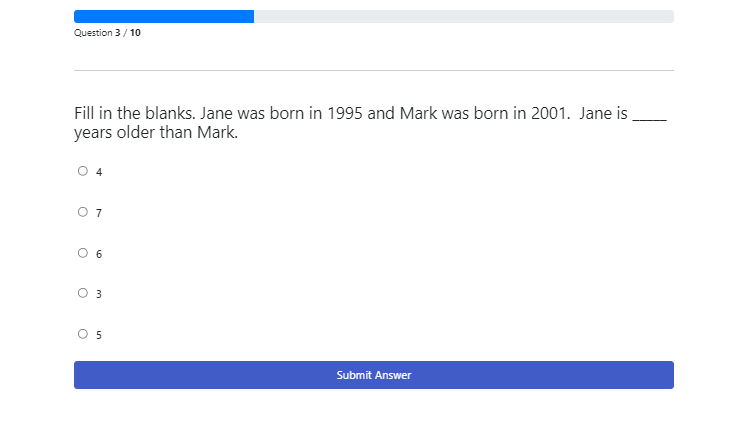 Provide a link to a separate document you want candidates to respond to. When adding a document to a question, make sure to select "New window" for the Target so the document opens in a new tab when candidates click on the link.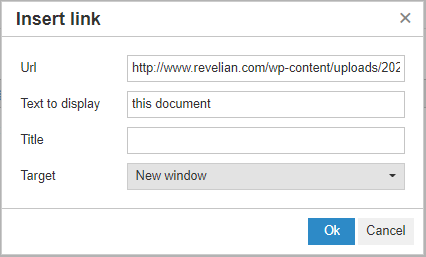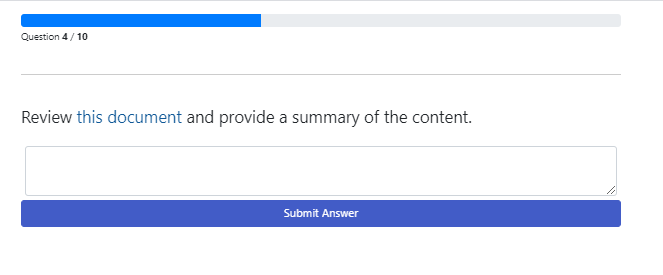 Ask candidates to proofread some text or check data in a table.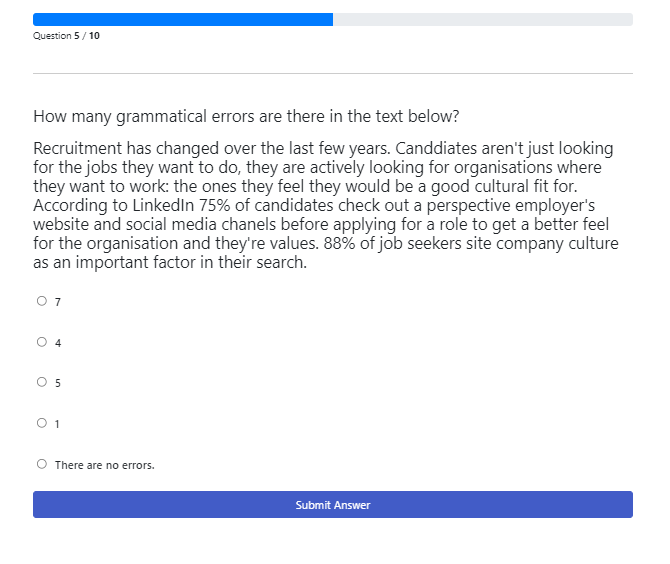 Add an audio file or video to the question. Note that these files will need to be uploaded by Criteria. Please contact your Customer Success Manager for assistance. Once the file has been uploaded, the question cannot be amended so please ensure you are happy with the question before sending us the file.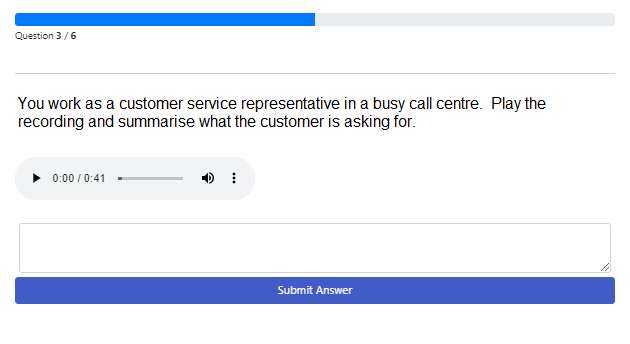 ---
---