Filter Candidates by Test Scores
Filtering allows you to easily find candidates who meet your requirements.
Filter using associated score ranges
Many of Criteria's recommended test batteries are automatically associated with Criteria Score Ranges, allowing you to compare your candidates against our pre-validated score ranges.
To filter by candidates who fall within these score ranges, click on Filter in that appears on the Results page.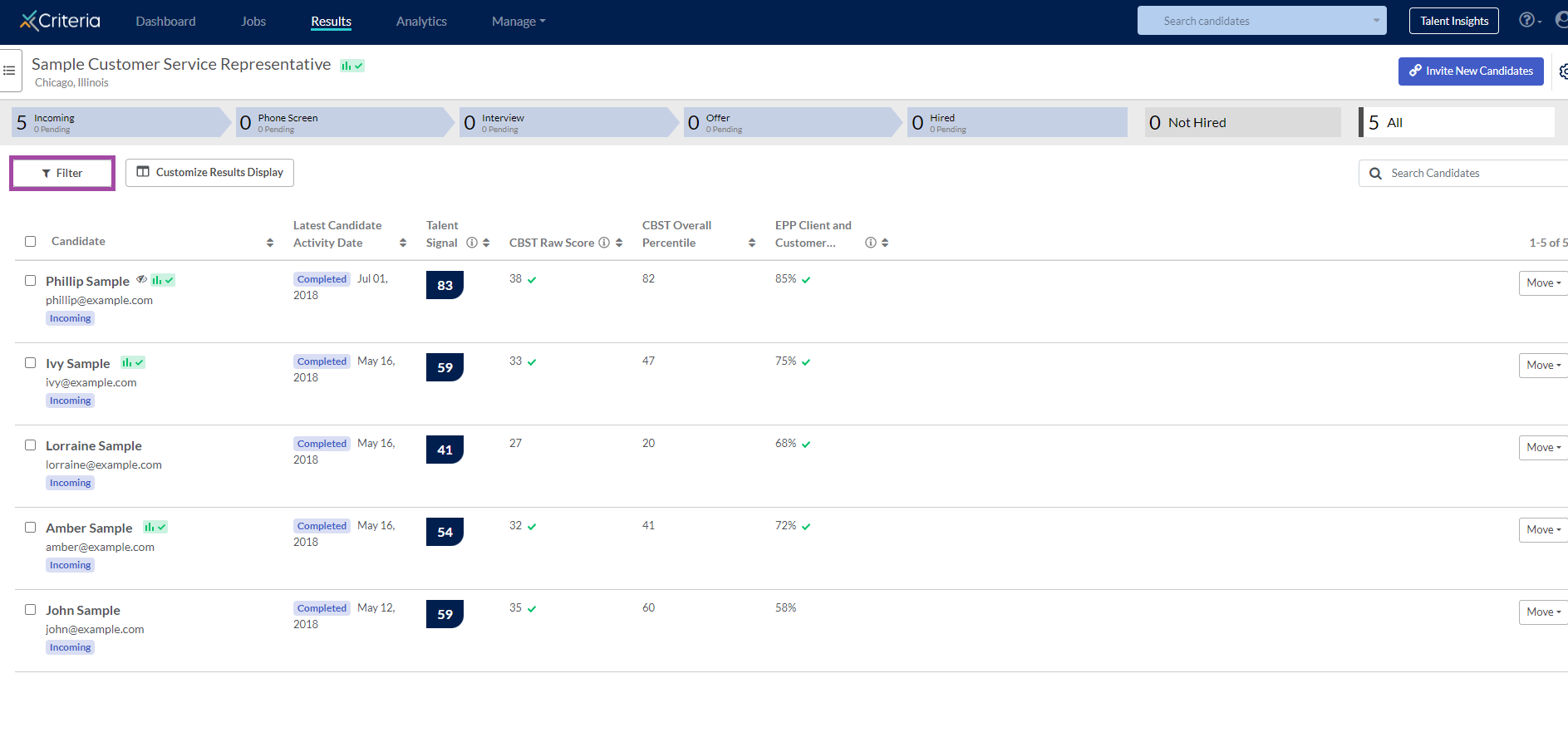 From here, you will be able to filter by the associated score ranges. You can also set other parameters, including the date they completed the assessment, the source from which they applied, and more. Click "Filter Results" to apply the filter.

Once you apply the filter, you will be able to see just candidates that match those score ranges. The filter icon will indicate how many filters have been applied.

Advanced Filters
Want to view a very targeted segment of your candidate pool? You can use Advanced Filters to filter by specific parameters.
To start, click again on the filter icon.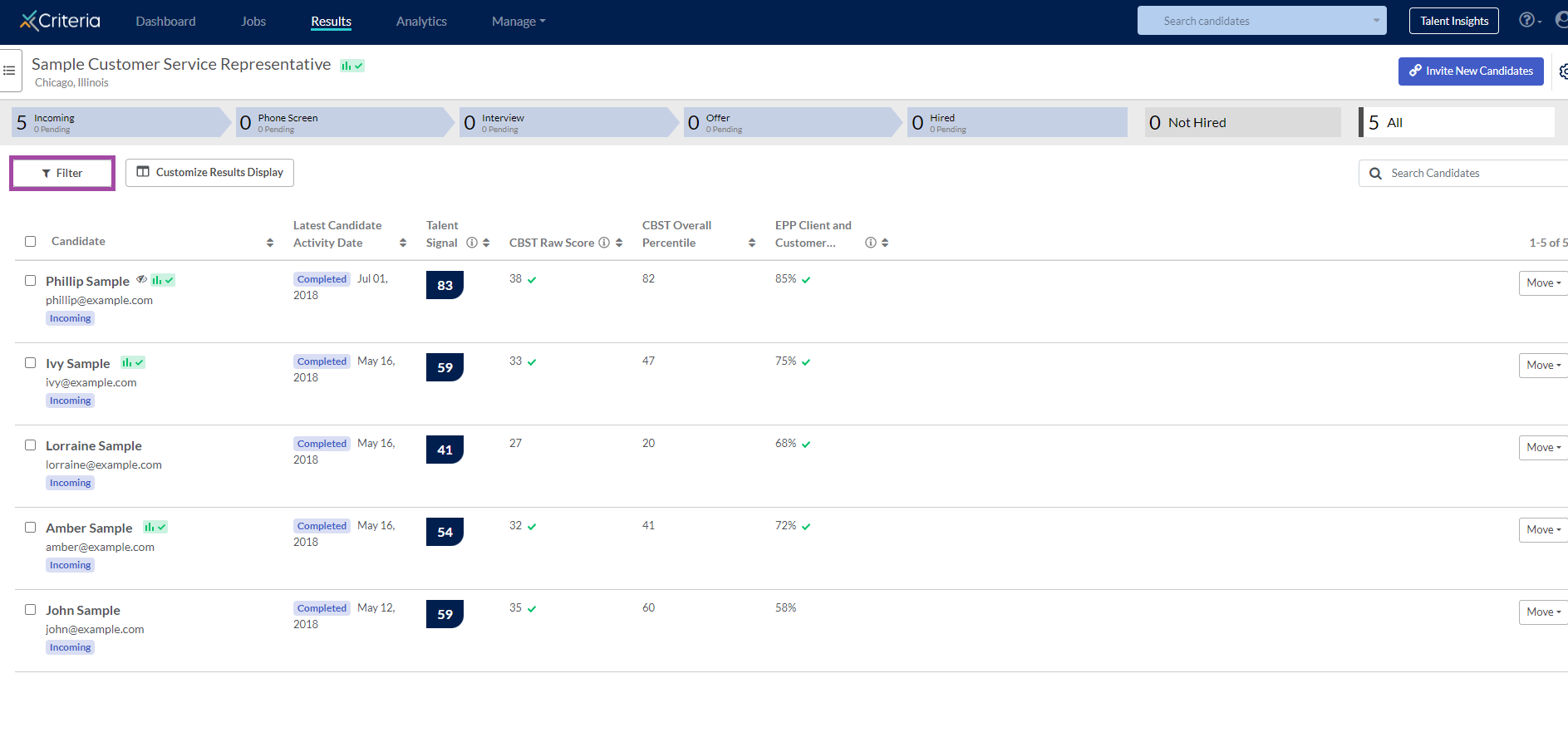 You can then select parameters for each of the tests in the job and apply the filters.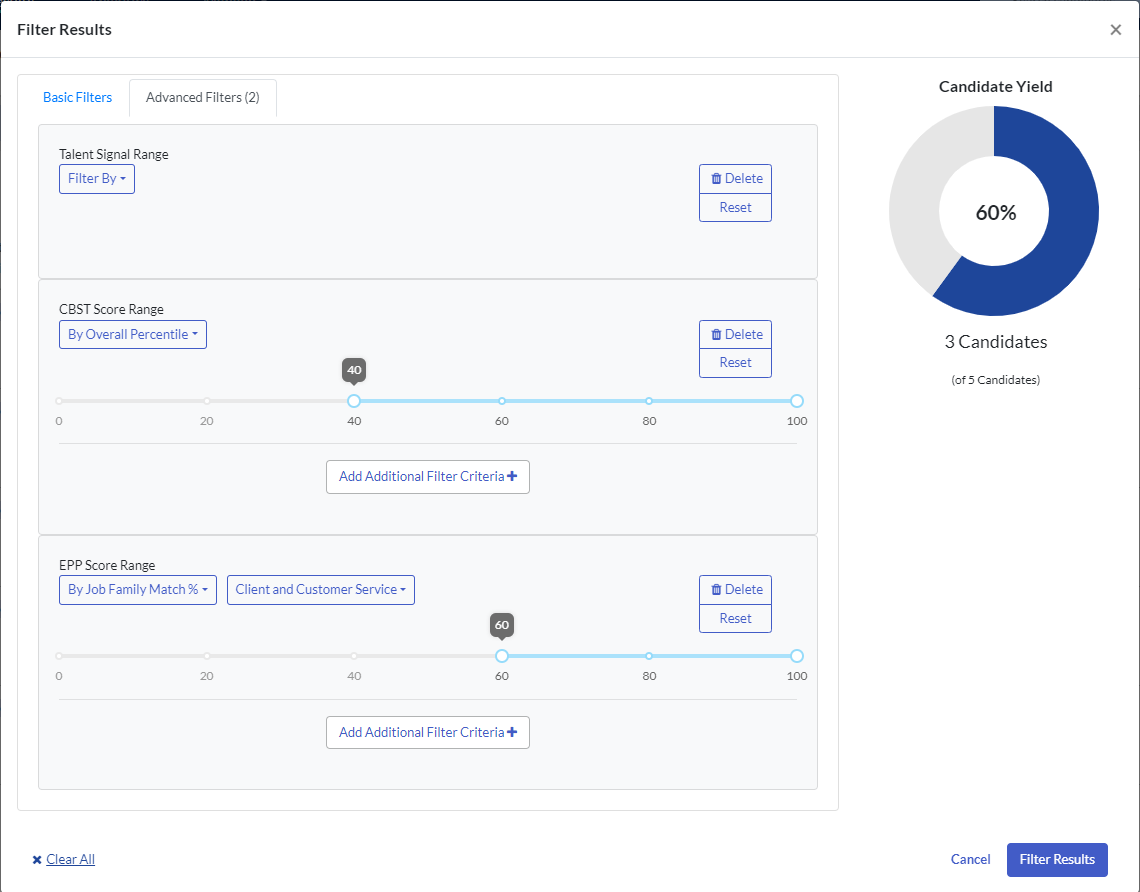 ---
---