Using Criteria Recommended Test Batteries
Want to test candidates on their aptitude, personality or abilities but not sure which assessments to use? When you create a new job, the Criteria system automatically searches our extensive database to create a set of assessments that you can use to assess your candidates' suitability for the job.
The Criteria Recommended Test Batteries presented have been selected based on the job title you entered; matching terms between the two are in bold font for clarity.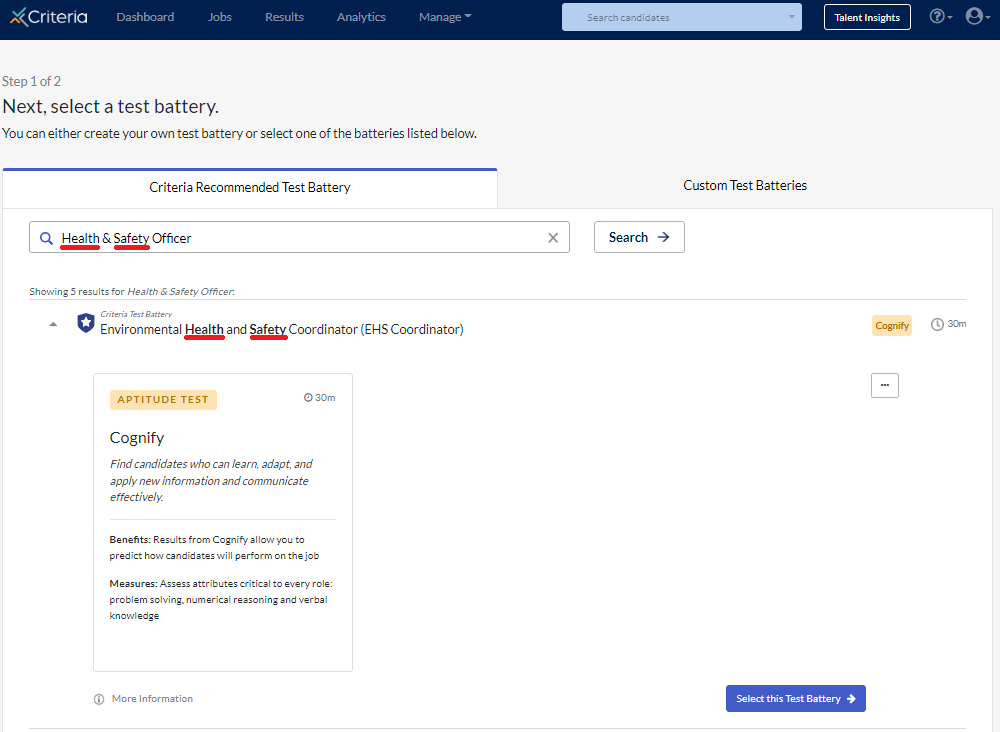 Each recommended test battery has been built to provide valuable insights into the standard requirements for the job. To see the areas the assessments in the test battery measure, click More Information underneath the list of included assessments.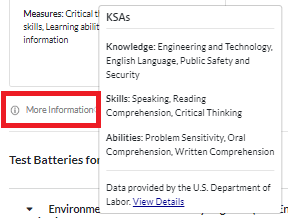 In case the top recommended test battery is not what you are looking for, you can view our other recommendations beneath this.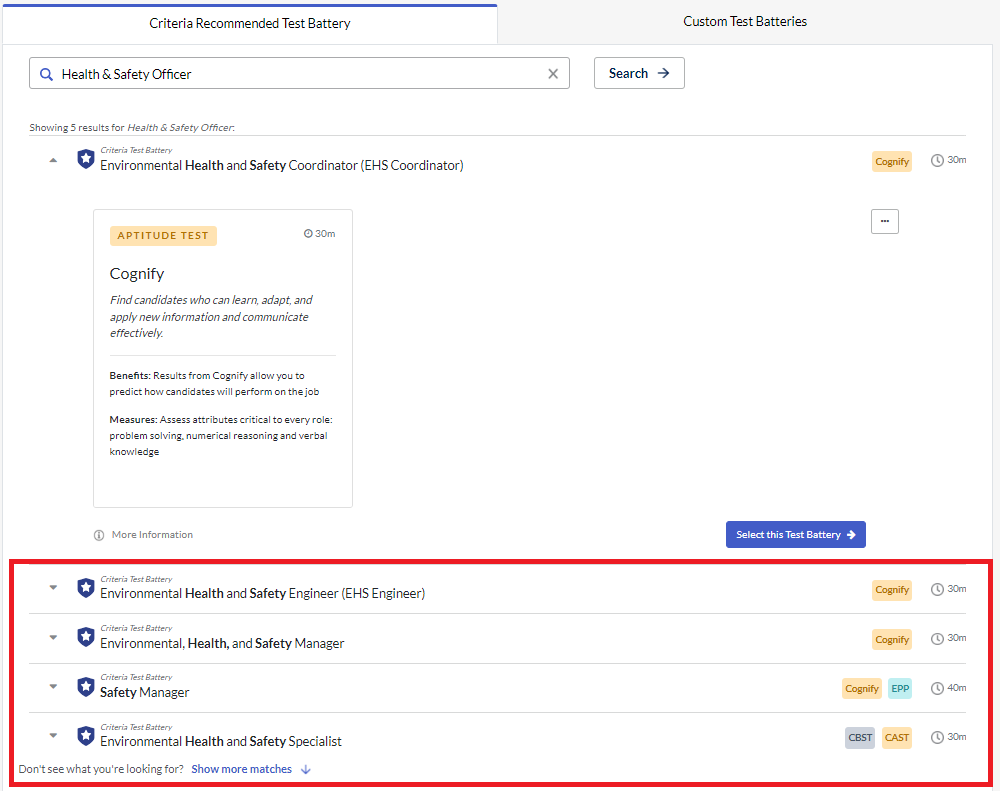 Click the arrow to expand each option and view more details. Click the arrow again to collapse the section.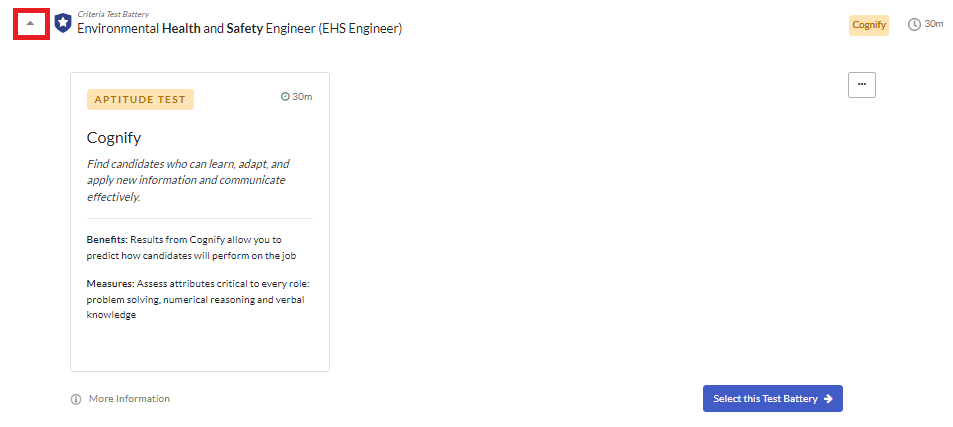 If none of the recommended test batteries meets your needs, you can search for other recommendations using the search tool. Type the job title or a keyword into the search field and click Search.

You can chose to use the recommended test battery or a custom one created for your account. To use the recommended test battery, simply click Select this Test Battery beneath the list of assessments in the Criteria Test Battery.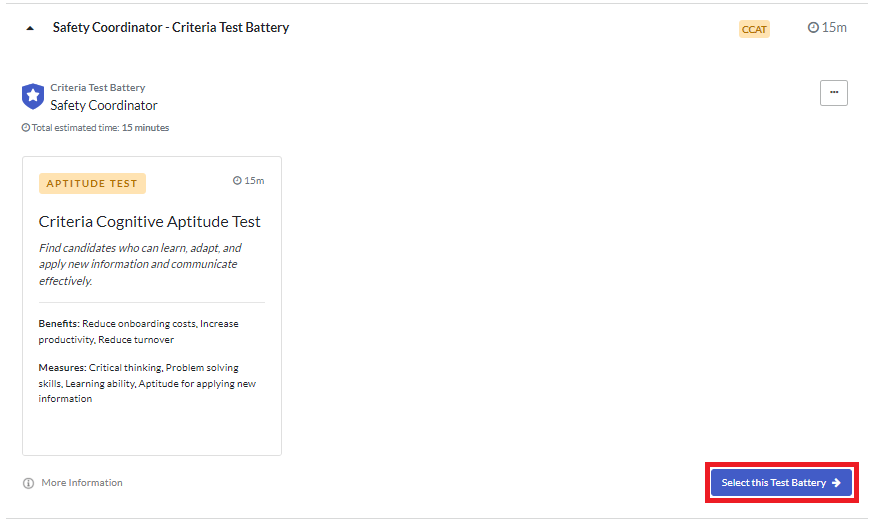 Once your job has been set up, you can add candidates and invite them to complete testing.
While the recommended batteries do address the most common KSAs across different roles, we also understand that you may have more complex or specific requirements for certain roles. If you need to perform more detailed competency mapping to more accurately assess the relevant attributes for each role, our team of organisational psychologists can help. Please contact your Customer Success Manager to discuss tailored competency mapping options.
---
---