Troubleshooting: Accessing and Using the Criteria Platform
There are a number of possible reasons why you may be experiencing difficulty accessing and using your Criteria account, or you are being logged out while in the Criteria platform. Here are some tips for resolving these.
Logging into your account
If you are trying to log into your Criteria account but it is not accepting your details, you may be trying to log into the wrong site (Criteria Corp have two sites, depending on your organization's geographical location). If you are on the correct site for your organization, the email address or password you are entering may be different from those recorded in the system.
Click here to view our troubleshooting guide for logging into your Criteria account.
Page not loading or displaying correctly in browser
Rather than downloading all the components of a website each time you load the page, your computer stores a copy of the data, which is then used when you access the site again. This makes pages load more quickly, however outdated data stored on your device can conflict with current data for the site you are trying to access, resulting in pages not loading or displaying correctly.
Clearing your browser's cache and refreshing the browser often resolves this problem. Click here to learn more.
Error message when inviting candidates
If you see an error message after uploading your file and creating the invitations to complete an assessment or video interview, the most likely cause is a formatting issue with the upload spreadsheet. Check the spreadsheet to see if there are any errors.
The first row must contain the column headings. These must be labelled as the example shown below and listed in the same order.

The Last Name field may be blank but the Email Address field for each row must contain a valid email address. Locate the candidate/s with incorrectly formatted email addresses and update these. Click here for more information about resolving this issue.
Note: Before attempting to upload your spreadsheet of candidates again, we recommend checking the candidate list in the job. It is likely that only one or two candidates are causing the error message; the other candidates will be added to the job and sent the invitation. If you have a large number of candidates to upload, wait a few minutes, then refresh the page to check if the candidates have been added.
Blank page when completing a task
While completing a task in your Criteria account, you click a button or link and the screen goes white. While this is quite rare, it usually indicates that either the process being completed timed out or that there was an issue completing the task.
In many cases, going back to the previous page and completing the task again will resolve the issue. If not, try refreshing the page.
If you are still not able to complete the task, contact our Global Support team for assistance. Please include some information about the task you are attempting to complete. If you can, screenshots or a short video of the issue will help our team investigate this.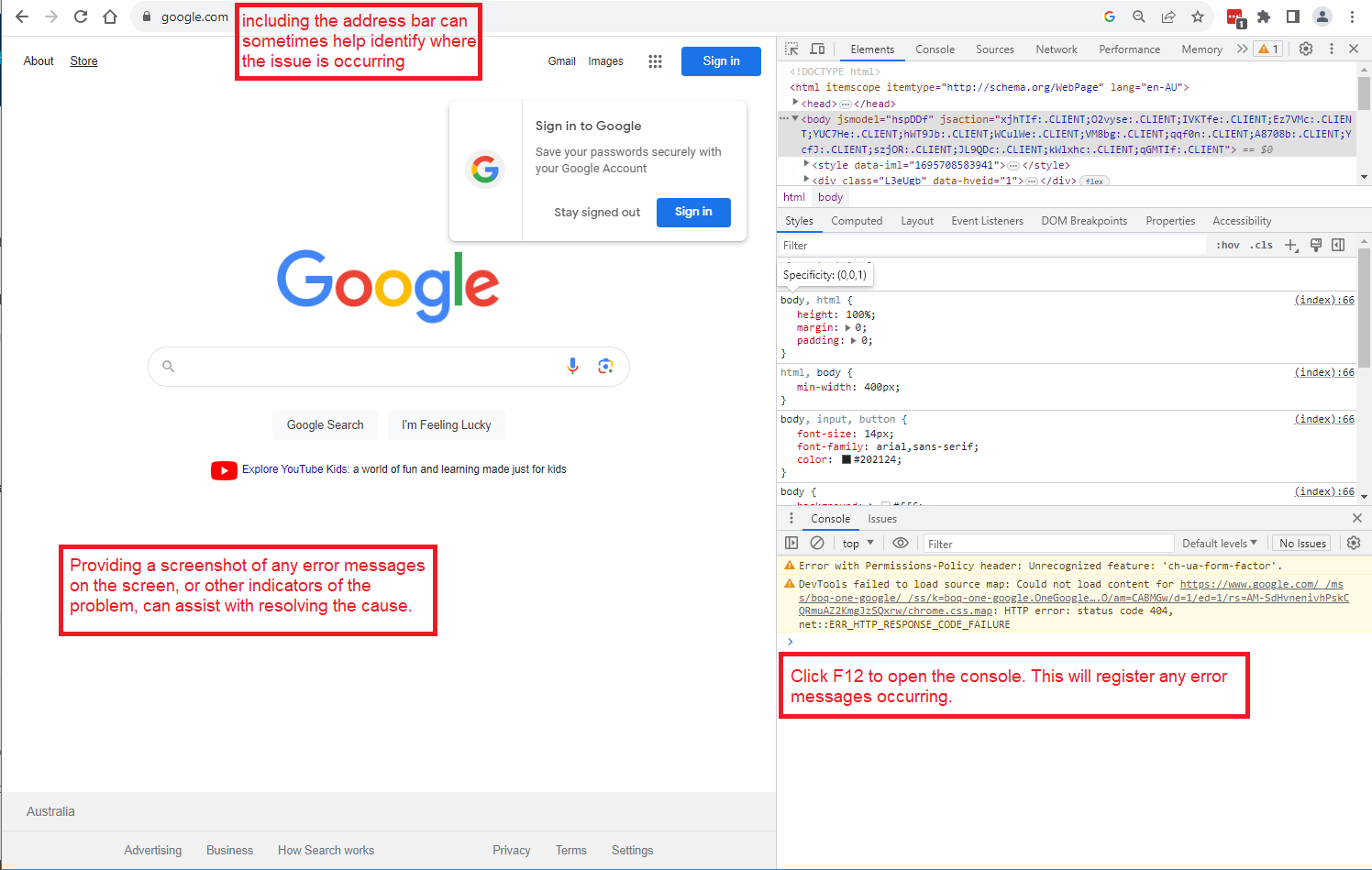 Involuntarily logged out of account
Being logged out of your account involuntarily may be caused by one of several different things.
Session timed out
For security reasons, if you have been logged in to your account for two hours and have not completed any actions, you will be automatically logged out. We recommend refreshing the page if you are returning to your Criteria account after being away for some time. If you have been logged out, the browser will return to the login screen, where you can log back in and continue with your work.
Access removed
If you are logged out by the system and it has been less than two hours since your last activity, check that your access to your organization's Criteria account is still active. It may be that your access has been disabled or that your account has been deactivated. Click here to learn more about this.
Someone else using your login
If more than one person is accessing your Criteria account using the same user profile (same email address and password to log in), when the second person logs in as that user, the first person is automatically logged out. This is a security feature and cannot be altered. However, you can add as many users as you like to your account, so each employee who needs access to your Criteria account can have their own user profile. You can learn more about adding users here.
Other
While we take care to ensure that our platform is available 24/7, and our live rate is 99.9%, on rare occasions issues may occur that prevent our customers from accessing their accounts. Our systems are monitored and we have processes in place to ensure that any such incidents are investigated quickly and resolved as swiftly as possible.
If your account and your profile are still active but you are not able to log back into your Criteria account after being involuntarily logged out, contact our Global Support team for assistance. We will provide updates as we work to resolve the matter so you can get on with your tasks.
---
---