Create a Landing Page for Video Interviews
When your candidates click on a link to fill out an application form, complete an assessment or complete a video interview, they will first be directed to the candidate center landing page. You can customize your candidate center landing page to display your branding and present your candidates with important messages regarding the tasks they are about to complete.
If you have invited your candidates to complete a video interview, after moving through the standard information pages in the candidate center, they will be presented with your video interview landing page. This page provides your candidates with information about completing the interview. If the interview contains questions requiring a video response, a practice question is provided, so your candidates can become familiar with the process.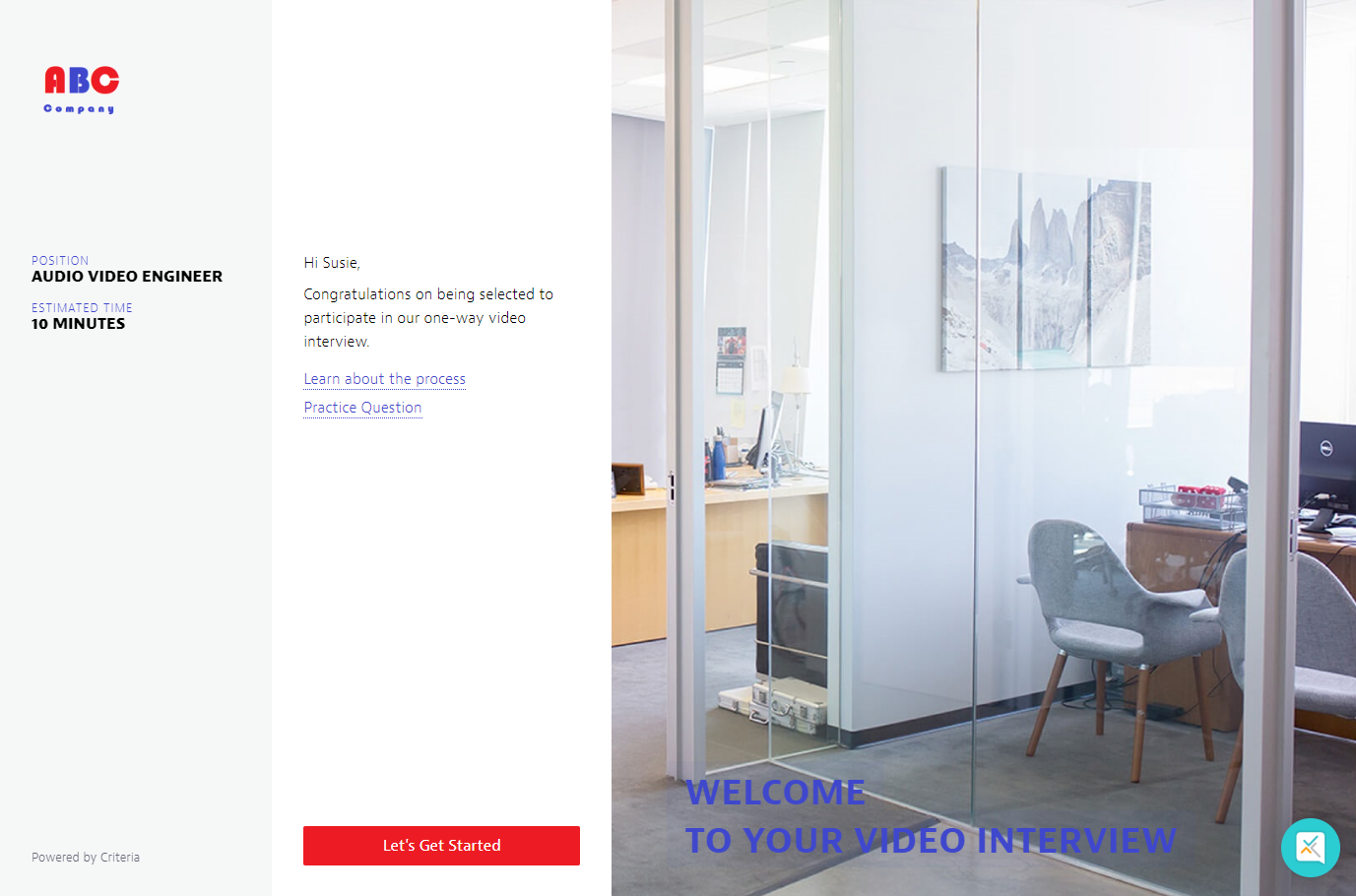 The video interview landing page is also customizable. Here's how it can be tailored to your organization's branding guidelines.
Logo: Add your organization's logo. The file parameters for the logo are:
Maximum file size is 1MB
Minimum width is 400px
Transparent background
Branding: Use your organization's colors to enhance the text.
Add up to four colors (not including black and white, which are available by default). We recommend using two key colors (plus black and white), to give the landing page a clean look.
HEX codes are used, enabling you to match your organization's branding guidelines.
Hero Image: The hero image will be the first thing that your candidates will see when they begin their video interview.
The image should be at least 750px in height, and should be either landscape in orientation or square in shape.
The image should not include text or graphics. The image may be resized, depending on the size of your candidate's screen, so some detail may be cut off.
If you are interested in having a custom video interview landing page created for your organization, contact our Support Team. We will be happy to arrange this for you.
---
---