Linking Your Prior EPP Results to Talent Insights
You may have already taken the Employee Personality Profile when you applied for your organization so you can easily leverage these previous results in the Talent Insights Platform.
To link your previous results, follow the steps below.
Click on "Begin personality test" within the Talent Insights platform.

Click on the link sent to you in your initial invitation to join Talent Insights.
You will be taken to the testing center. Click on the "Click here" link underneath the Continue button.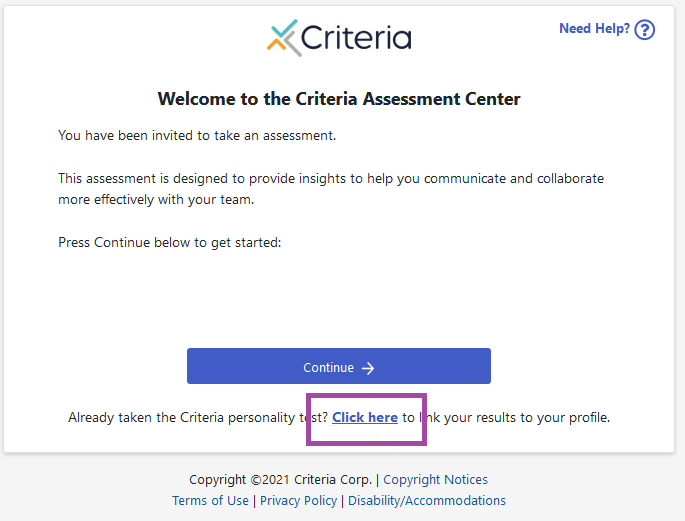 If this link is not present, then your organization has chosen not to enable this feature. Please contact your admin for assistance or click Continue to complete the assessment.
Enter in the email address associated with your Employee Personality Profile and click "Continue".
Note: If you took this assessment during the application process, you will need to enter the email you used when applying. If you took the assessment after joining the company, you may be need to enter in your work email.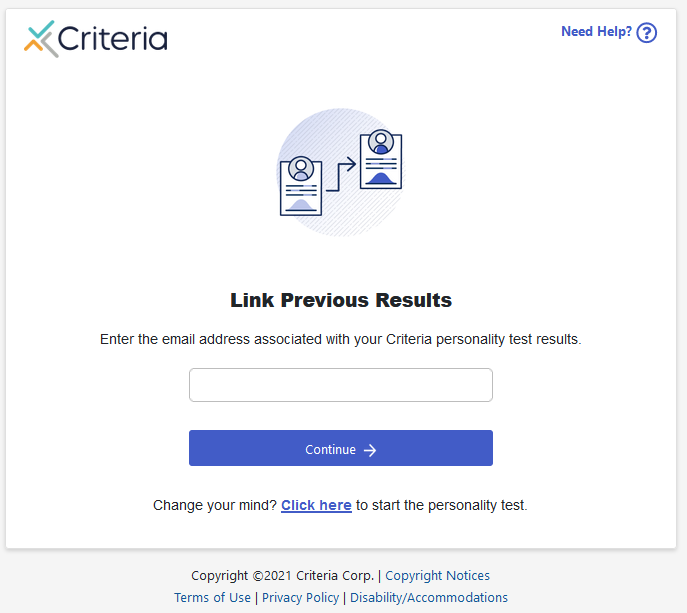 You will then be directed to check your email for verification. If you did not receive the email, can click "Resend verification email".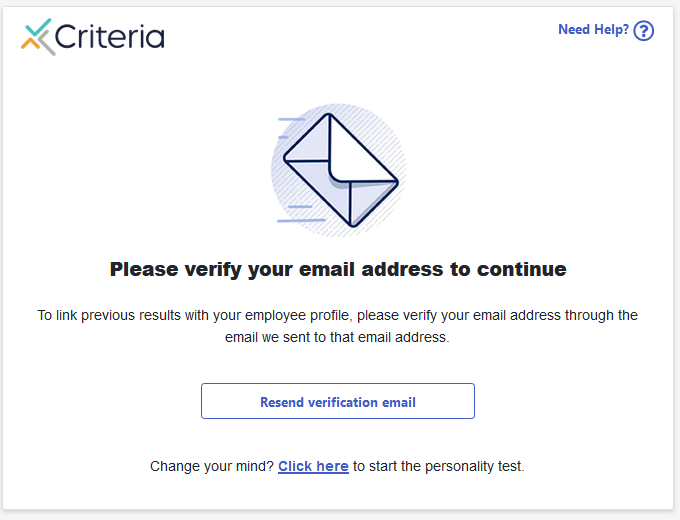 In the verification email, click "Link Results".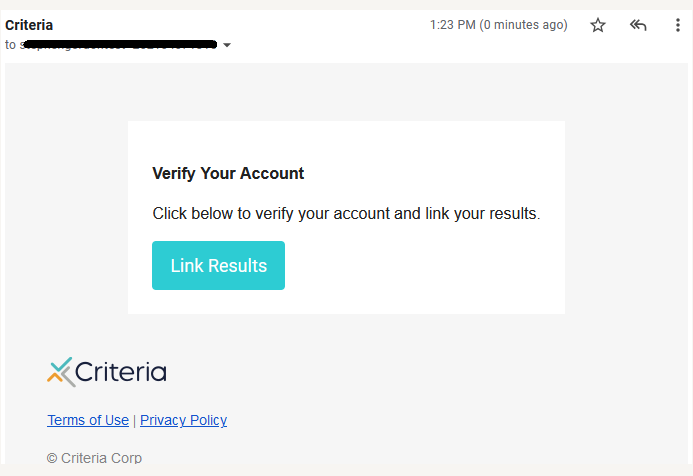 You will be taken to a page that confirms the results you would like to associate with your Talent Insights profile. Once you click "Connect my results" you will see a message confirming that your results have been successfully linked.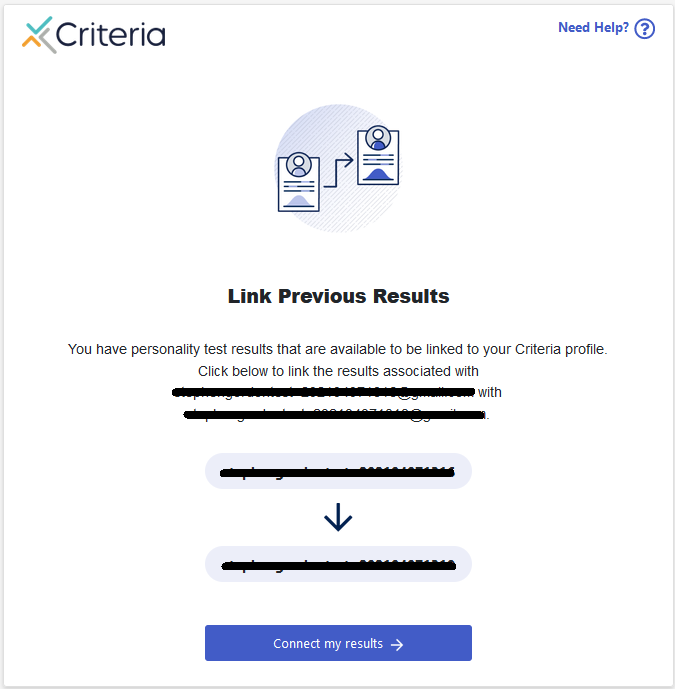 Note: If there are no previous results associated with your current work email, or the email you used to apply for your job, you will be directed to log back into the Talent Insights platform to start your personality assessment.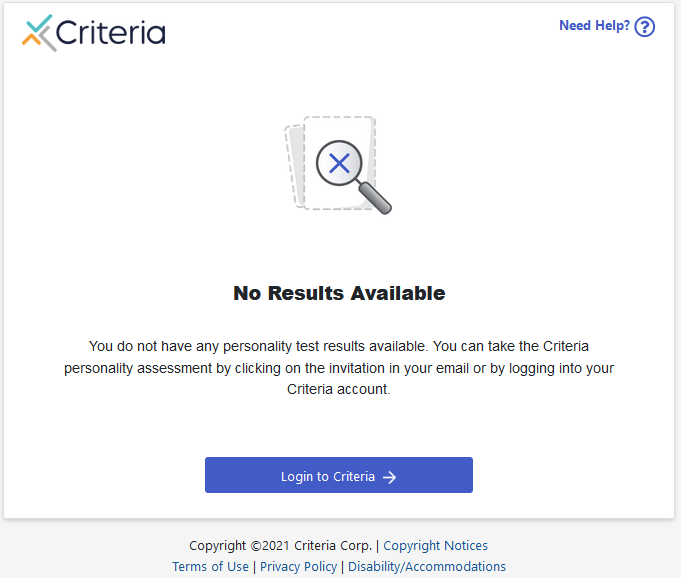 Click here to view the instructions for completing the Employee Personality Profile.
---
---