Automatically Assign Teams in Talent Insights
You've told us that you find value in using Talent Insights in your organization, but it takes time to set up and maintain the different teams your organizations has. This is especially challenging for larger organizations, where you have new employees joining, teams changing, and people leaving on a daily basis.
We have listened to your feedback and we are super excited to announce that you can now automate this process in Talent Insights!
What has changed?
To help you to more easily set up and maintain accurate teams in your Talent Insights account, we are introducing Automatic Teams. Automatic Teams builds teams based on your organizational chart. So whenever a reporting relationship is established or updated, you can ensure that your employees will be on the right team and have access to the right insights.
This ultimately will help your organization create more effective connections, ensure more successful collaborations and assist managers with coaching their team.
How does it work?
Managers can now be assigned to an employee via the CSV upload or through manually assignment. Simply include the manager's email in the CSV file or select the manager from your list of employees when creating or editing the employee.
The teams will be created automatically. A team will be created for any manager who has people reporting to them.
The teams will be updated automatically. When your employee's manager changes, they will automatically be moved to their new manager's team.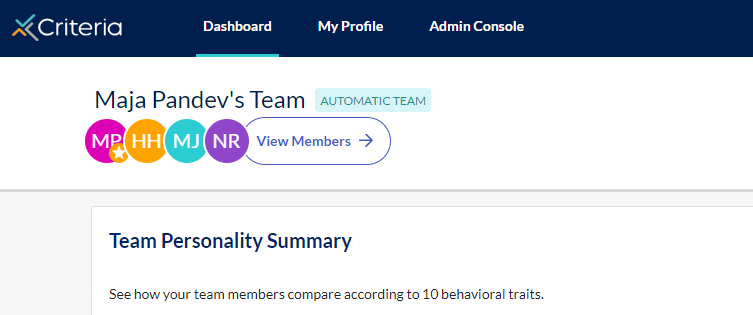 How do I access this feature?
If you have a Professional or Enterprise subscription for your Criteria account, Automatic Teams has already been added to your Talent Insights platform. To learn more about your account status or to discuss upgrading your account, please contact your Customer Success Manager.
How can I learn more?
To learn more about Talent Insights, click here.
If you are already using Talent Insights and would like to learn more about using Automatic Teams, click here.
Coming soon...
In a future release we will be introducing further automation for Talent Insights by enabling HRIS integrations. Watch this space as more information on this exciting new development will be coming soon!
---
---