Talent Insights Admins Now Able to Import Employees EPP Results!
As a HR Manager, you want to equip your organization's managers with tools they can use to more effectively onboard and communicate with their new hires. You also want to help improve your employees' engagement and collaboration with each other.
Our Talent Insights platform can help you achieve both of these goals.
Talent Insights uses the results of the Employee Personality Profile (EPP) your employees have already completed as part of the hiring process, so there's no need for them to complete another assessment.
When you add your employees to your Talent Insights account, you can send them an invitation to:
Complete the EPP (if they haven't completed the assessment before).
Link their EPP results to their Talent Insights profile.
However, it can take time for all your employees to complete this task so your Talent Insights account is ready to be used. We are very happy to announce that as a Talent Insights Admin, you can now link your employees' EPP results to your Talent Insights account!
We have introduced a new step into the user creation process in Talent Insights, which enables you to easily locate your employees' existing EPP results and link them in during the setup process. You can even edit existing users and add their EPP results on their behalf.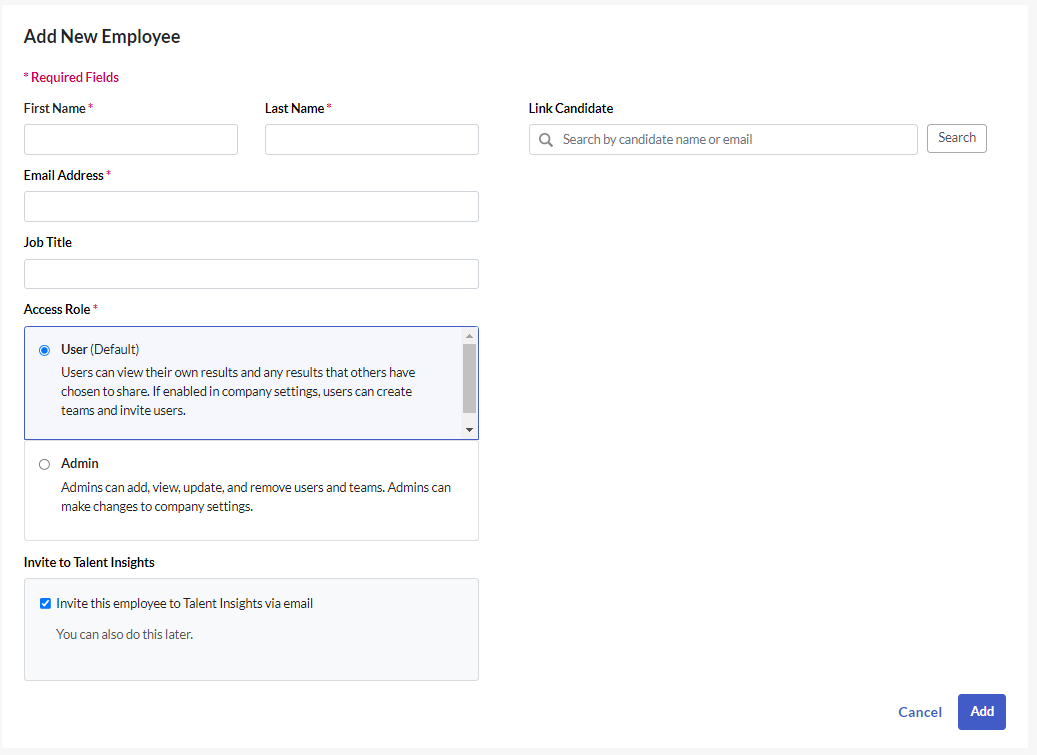 Key Benefits 
Less testing for new hires: your new hire does not need to take the EPP twice. 
Less friction for employees: your employees do not need to link their profile.  
Immediate visibility for managers and direct reports: previously managers would have to wait for employees to link their results. Now, Admins have more control and can even link results prior to inviting teams to Talent Insights. This means that managers and direct reports can see insights from day one. 
Points to Note
The ability to link employees' EPP results is only available for manually adding or editing individual employees. This task can't be completed in bulk at this time.
Talent Insights is available for all our customers. Click here to learn more.
How do I import my employees' EPP results?
Click below to view our How To Guides for linking previous EPP results to your Talent Insights users:
---
---