Bamboo HR Integration for Talent Insights
Keeping your employee records maintained in Talent Insights can be a real challenge, especially if your organization is large. You don't want to have to spend time ensuring that all your active employees are present and assigned to the correct team.
If you are using Bamboo HR for your HRIS, you can integrate this with your Talent Insights account!

With an integration between your Bamboo HR and Talent Insights accounts, you can automate these key milestones:
When a new employee is added to Bamboo HR, they are also automatically added to Talent Insights and invited to their manager's team.
When an employee changes teams in Bamboo HR, they are automatically moved to that team in Talent Insights.
When an employee leaves your organization and their record is updated in Bamboo HR, they are automatically deactivated in Talent Insights.
If you would like to learn more about integrating your Bamboo HR account with your Talent Insights account, contact your Criteria Customer Success Manager!
How does it work?
Here is the organizational chart for company Efficient Office in Bamboo HR: 

Jennifer Caldwell's manager is Olivia Sterling. Jennifer also has a team that reports to her.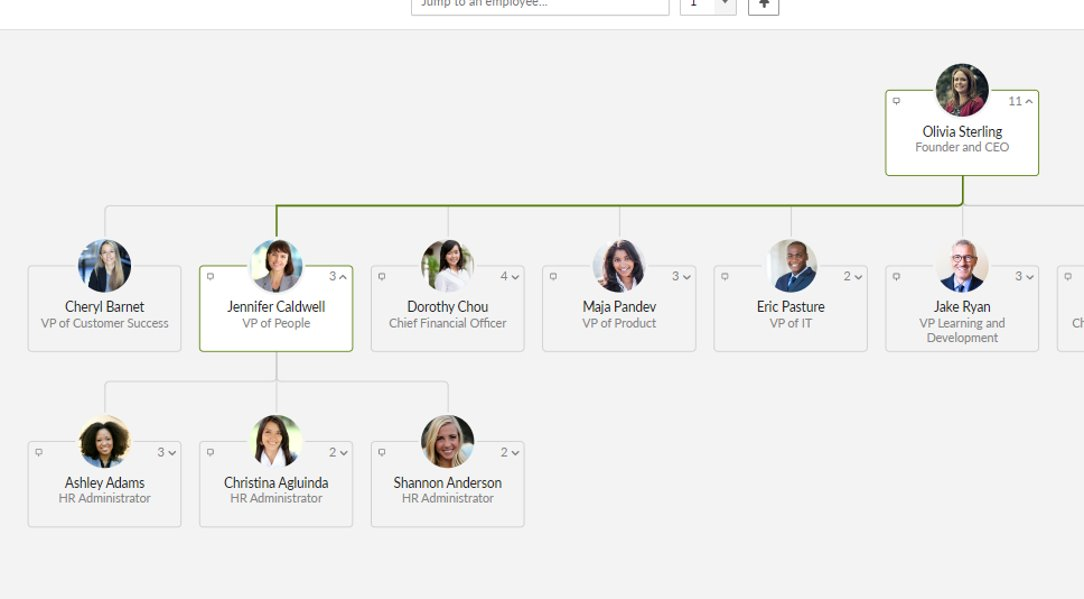 These relationships are automatically assigned in Bamboo HR when the employee is created or updated. Using the integration, Talent Insights builds automatic teams, based on your organizational chart.
When the information between the two platforms is synced, you will see your employees have been updated in Talent Insights. Here are the members of Jennifer's team in Talent Insights: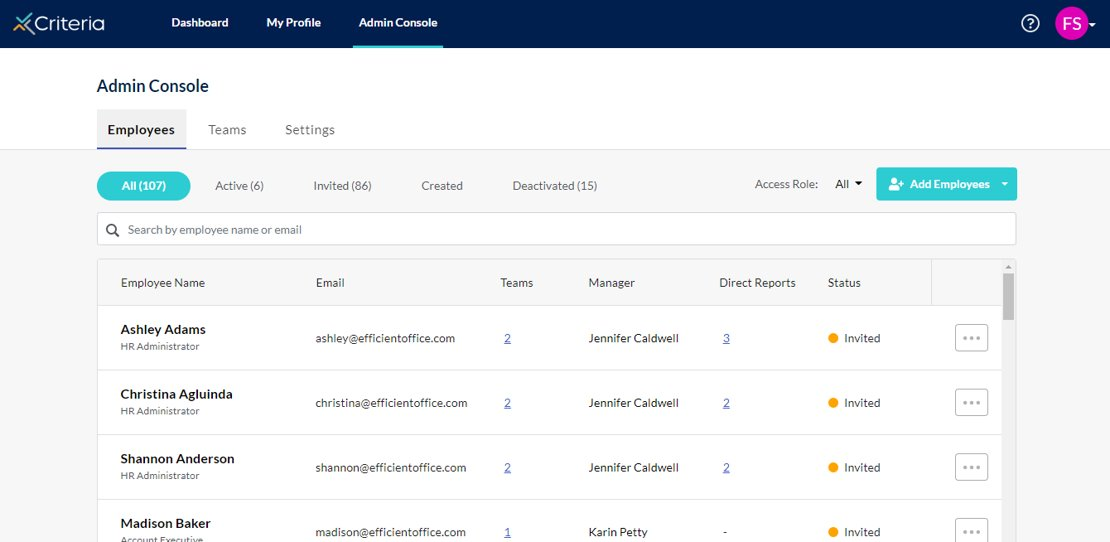 In the Teams tab, a team has automatically been created for Jennifer. 
When Jennifer logs into her Talent Insights account, she will see the collaboration guides for the employees who report to her. This will help her communicate and work with them more effectively.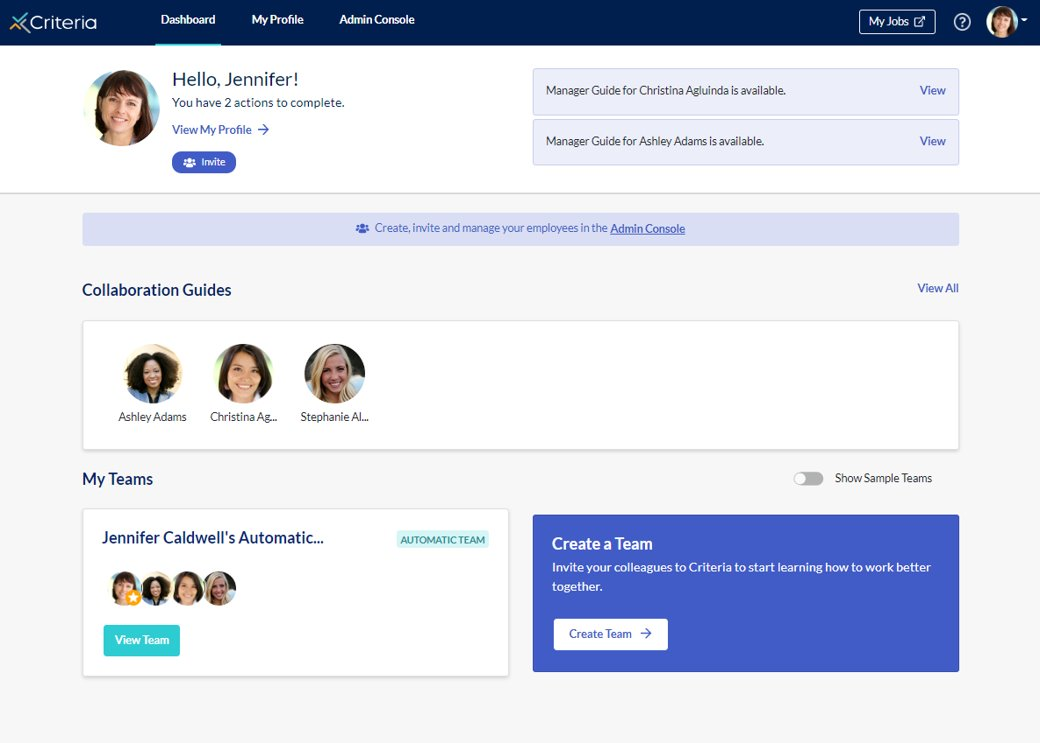 Jennifer can also view her team report, which she can use to understand how to manage her team as a whole and individually.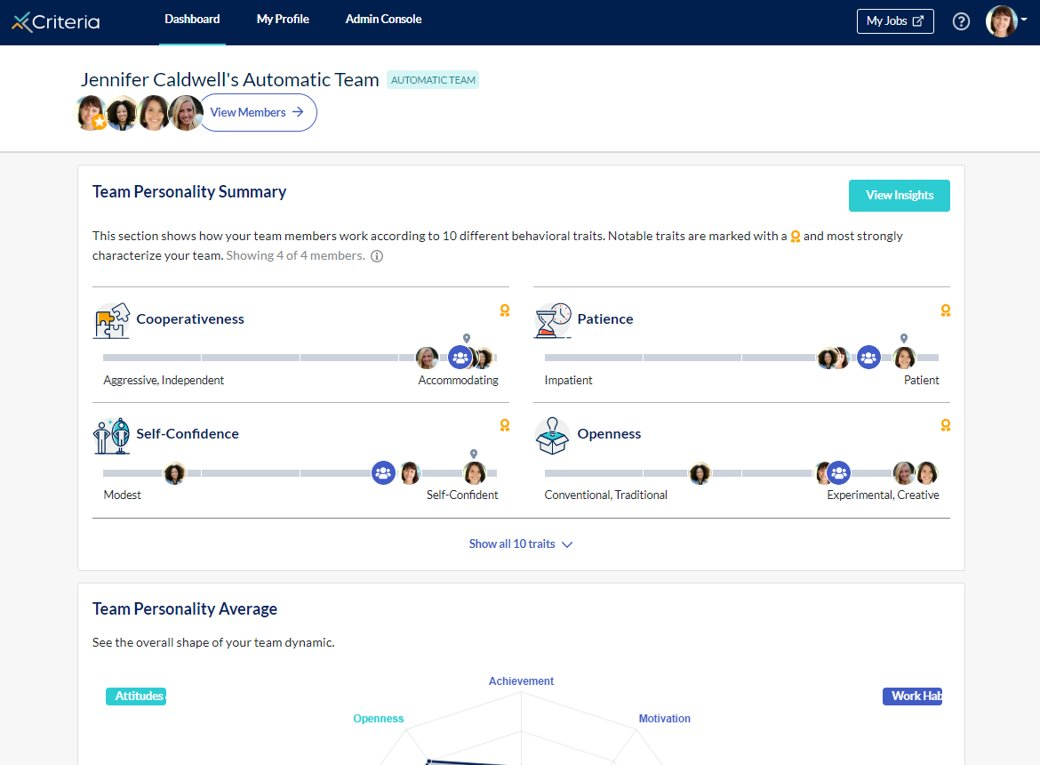 ---
---